EVERYTHING YOU NEED TO KEEP THE FUN GOING!
Stock up on the things that will expand the fun because you can't stop, won't stop.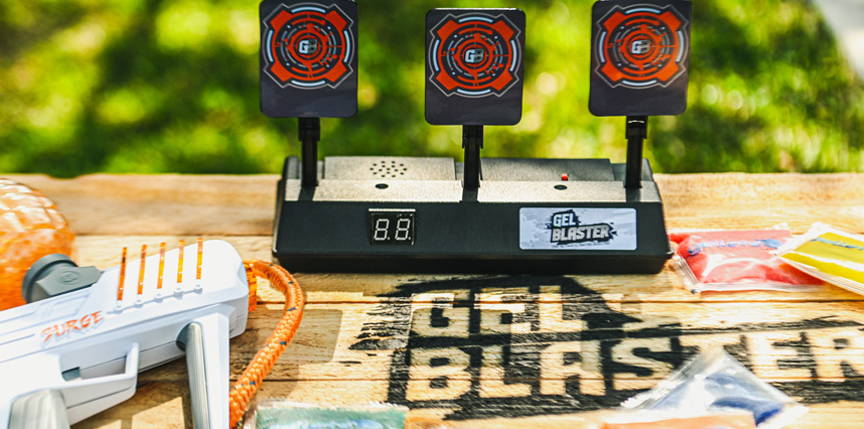 ---
---
Be ready for any battle with a Gel Blaster Collapsible Ammo Tub. Gellets™ last indefinitely when dehydrated, and up to three months when submerged in water. When you are ready to play, use the built in strainer to remove excess water and you are ready to play!
---
---
Make "Aim Your Game" with the Gel Blaster Auto Resetting Target. Perfect for team score-keeping or individual target practice.
---
---
---
Be ready for a full scale attack with an extra hopper full of Gellets!
---
---
---
Quickly show you are in a league of your own with a Gel Blaster SURGE Custom Barrel and Fin Pack.